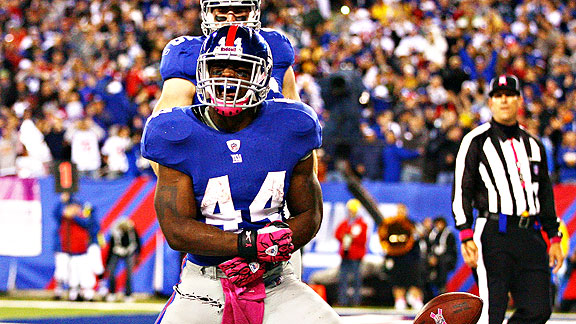 Andrew Burton/Getty Images
What was going on with Ahmad Bradshaw's right thigh during last night's Giants-Bears game?
A closer look reveals that Bradshaw was the beneficiary of some innovative tailoring. Turns out, he tore his pants late in the second quarter, so while the defense was on the field Giants equipment manager Joe Skiba used a hole punch and string to execute some quick sideline repairs.
Skiba offered to get Bradshaw a fresh set of pants during halftime, but Bradshaw decided it would be too much hassle to change his gear. So he stuck with the torn pair. His final stats: 23 carries, 129 yards, a touchdown and one unusual pair of mended pants.