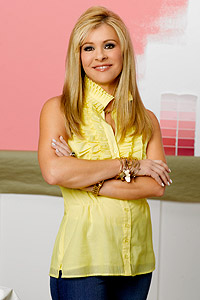 ABC/Bob D'amicoLeigh Anne Tuohy, immortalized in "The Blind Side," is joining the cast of "Extreme Makeover: Home Edition."
After having your family's life documented in a major motion picture, having your character portrayed by Sandra Bullock, resulting in an Oscar win for that role might mean you'd earned the right to slow down. Enjoy life. Maybe go on vacation to a tropical island.
But for Leigh Anne Tuohy, life has become even busier. Since the 2009 release of "The Blind Side' -- one of the year's highest-grossing films based on Michael Lewis's book that told the true story of the Tuohy family adopting their oldest son, Baltimore Ravens tackle Michael Oher -- Tuohy's schedule hasn't stopped. The mother of three spoke to Page 2 by while she went for an afternoon walk in Memphis. It was a rare "off" day for Tuohy as she prepared to leave the next morning for a speaking engagement in Ohio.
If it's Sunday, you're likely to find the feisty former cheerleader attending a Ravens game ("at least one member of the family is always at Michael's games," Tuohy says). If it's a weekday, she's probably on-site as one of the new members of ABC's "Extreme Makeover: Home Edition" team. Given her background as an interior designer, the show was a natural fit for Tuohy, as she and the crew work alongside hundreds of volunteers each week to rebuild homes and schools for those who've lost their own.