Soccer star Wayne Rooney has told Manchester United, one of the most successful clubs in English soccer history that he wants to leave and could possibly land with Manchester City, which has not won a League Cup since 1976.
Page 2 pondered similar scenarios in American sports, in which a revered figure would opt to jump to a less-successful neighbor.
In case you can't bring yourself to picture such a preposterous idea, here is a handy visual aid (with more after the jump including Derek Jeter, Coach K, Mack Brown, and a surprise Cowboys acquisition):
Kobe Bryant as a Clipper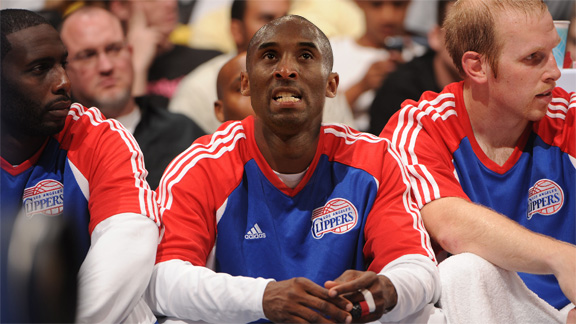 He scours the crowd. Nope, no Jack Nicholson. But he's got a seat next to Chris Kaman, so that's something.