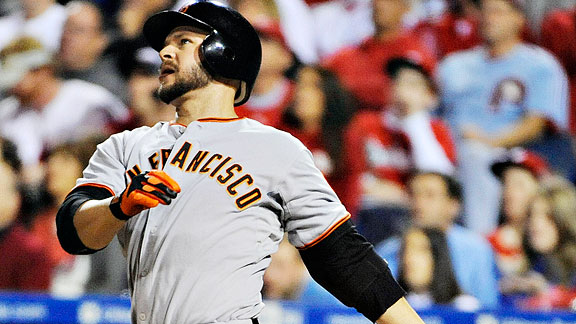 Barbara Johnston/US PresswireAccording to "MLB 2K10," Cody Ross is going to become a San Francisco legend.
Editor's note: This was written before San Francisco and Texas reached the World Series, but we thought it was interesting anyway.
Out of nowhere, Cody Ross has become one of the most popular athletes in the Bay Area. You can't go anywhere in San Francisco right now without someone talking about his sweet swing or his trademark home run hop.
And according to the playoff simulation conducted by 2K Sports, Ross is going to transform from popular to legend as "MLB 2K10" predicts that the Giants will not only beat the Yankees in the World Series, but that it will be a Ross home run that will lead them to a parade down Market Street.