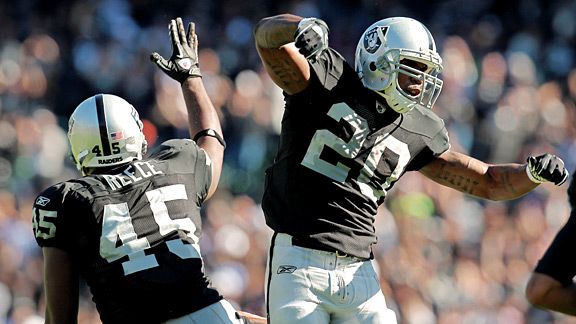 AP Photo/Greg TrottDarren McFadden and the .500 Raiders earn a special place in the Flem File.
Every Friday through the Super Bowl, David Fleming will check in with 12 things about the NFL.
The NFL has reached its halfway point, so it's time for David to hand out the hardware. He provides the arguments over his 12 midseason awards, from the best story (a certain Bay Area team claims victory) to the biggest bust (a wide receiver and reality show star wins).
• Click here to read this Insider article by David Fleming in its entirety