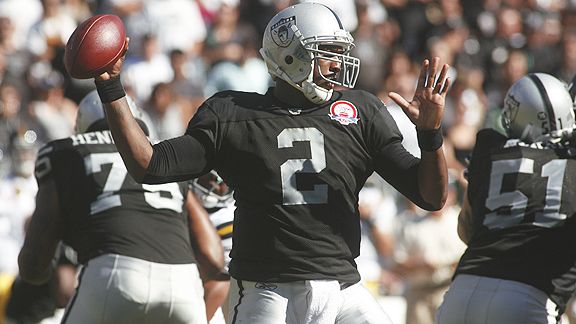 Cary Edmondson/US PresswireThe best thing JaMarcus did for the Raiders was leave town.
Every Friday through the Super Bowl, David Fleming will check in with 12 things about the NFL.
This week, Flem examines 12 reasons why the Oakland Raiders currently sit at 5-4 and have become a respectable franchise again, starting with the excommunication of JaMarcus Russell.
• Click here to read this Insider article by David Fleming in its entirety