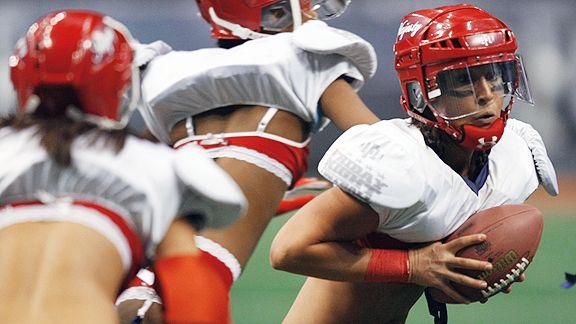 AP Photo/Chris O'MearaCould there really be a city in America that doesn't want the Lingerie Football League?
Welcome back to another addition of Page 2 Jeopardy!, the quiz that tests your knowledge of sports, pop culture and assorted trivia. Please remember to phrase your responses in the form of a question.
(Correct questions at the end of the quiz.)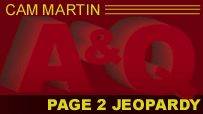 1. Answer: The mayor of this metropolis is working to block the Lingerie Football League from establishing a franchise in the city.
2. Answer: An online charity auction site is auctioning off a spot as an actual character in the 2012 version of this popular videogame.
3. Answer: After catching two touchdown passes in Week 11, this NFL wide receiver boasted of his team, "Definitely, we're going to win it all. I can't guarantee it, but I can tell you we're going to win it all."
4. Answer: In New York City, where prime real estate is in high demand, some people have already signed up to pay $210 an hour to play tennis in a facility being constructed in this landmark building.
5. Answer: Because her stint in rehab conflicts with the beginning of filming, Lindsay Lohan will be replaced in the Linda Lovelace porn biopic, "Inferno," by this "Watchmen" actress.
Question 1: What is Oklahoma City?
Question 2: What is Madden NFL?
Question 3: Who is Dwayne Bowe?
Question 4: What is Grand Central Terminal?
Question 5: Who is Malin Ackerman?