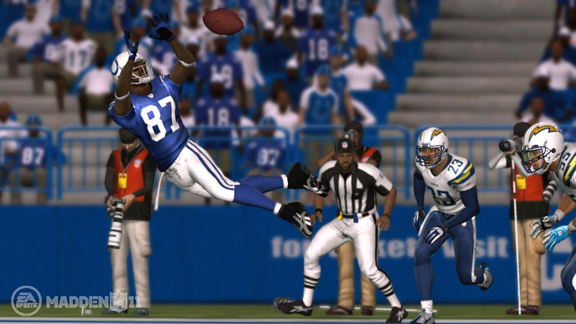 EA SportsSan Diego vs. Indianapolis
New coach, new results for the Vikings? Can the Cowboys win three in a row after their disastrous start to the season? Is Michael Vick, not only the most dominant player in "Madden," but in real life now as well?
Those are just some of the storylines we examine in this week's "Madden NFL 11" simulations.
EA Sports also provided the stats and simulated outcomes to some of the top college games this week thanks to "NCAA Football 11."
Click on the links below to check out all of the winners before the games are even played.