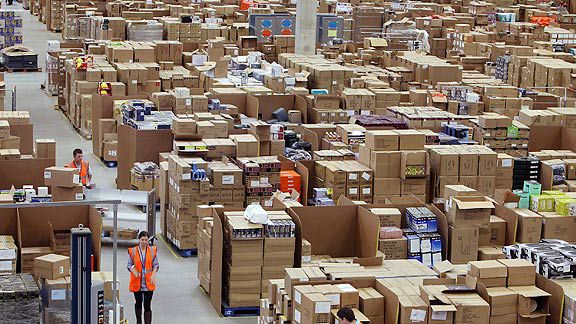 Matt Cardy/Getty ImagesOn Monday, it's supposed to be the biggest online shopping day of the year.
Welcome to Cyber Monday.
Actually, according to our cyber experts, you've already spent far more than you can afford online for gifts nobody will know how to return on the day after Christmas. But who can blame you after you spent all of Black Friday driving around the mall parking lot looking for an empty space?
Still, there's nothing that beats the holiday spirit of giving. And that's the topical Top Ten list we want you to help us with this week: "Top Ten Gifts For People/Teams In Sports."
Surely you have suggestions. What would you give Tiger Woods? How about the Miami Heat or perhaps the Cleveland Cavaliers? Look around, everyone and/or every team needs something placed under the tree. We especially are looking for snide suggestions because that's how we roll.
And our rules haven't changed. Send your suggestions to me at osogreene@aol.com along with your first name, initial of your last name and your location. And it would be nice if each suggestion included a sentence explaining why you think it's the perfect gift.
Cyber Monday seems like the perfect day to ask for your suggestions. I'm told you spent $887 million online during Cyber Monday last year -- with 52.7 percent of that being done from work computers. Naughty. But you can play our game without spending a penny -- just keep the phony spreadsheet handy if the boss wanders by.
Free fun. Our gift to you.