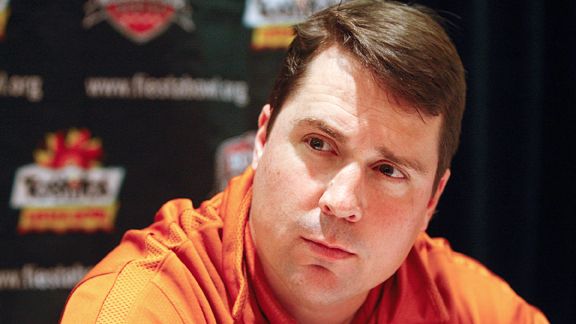 AP Photo/Aaron J. LathamOrlando Sentinel columnist Mike Bianchi questions the hiring of Will Muschamp as Gators' coach.
We're moving along quickly with this "Sunday Brunch" as you must have holiday shopping to do and I have all of my Christmas shopping to get done as I slept through Black Friday and my computer picked up a virus on Cyber Monday. That leaves me with Sucker Sunday to finally get started.
So a quick presentation of short appetizers before we get to the main courses of the Brunch from some of the best sports writers in the United States of America. Cool.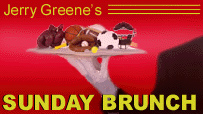 • Have you had enough time to arrange your travel plans to Qatar? Yeah, me neither.
• This from NBC's Jay Leno: "You see that snowstorm in Buffalo the other day? People were stuck in their cars for 12 hours. They couldn't move. You know what you call someone in Buffalo that can't move? A running back." Bada bing.
• The Hyundai Sun Bowl says it has a sellout, which is the quickest in the bowl game's history. The Dec. 31 game is between Miami and Notre Dame. Wow, who knew the Hurricanes were still that popular?
And now to bring in the heavyweight's for the main courses in this delicious Brunch:
• Florida AD Jeremy Foley wasted no time in replacing football coach Urban Meyer with Texas Defensive Coordinator Will Muschamp. Mike Bianchi of the Orlando Sentinel wonders if this hire will be closer to when Foley chose Billy Donovan to handle basketball or Ron Zook to replace Steve Spurrier as the old football coach. "Foley's Folly II?"