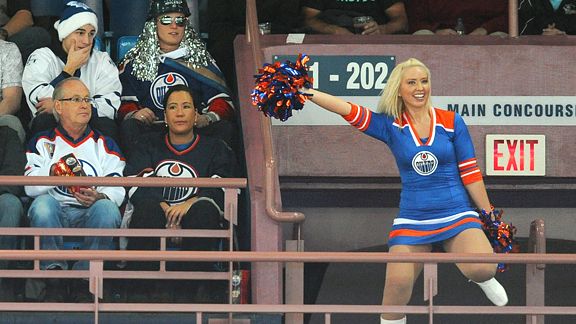 AP PhotoLots of interesting faces here. Take your pick.
At Page 2, we know you're funny, so share your gift. We'll find a great photo, and you provide the caption.
Edmonton Oilers fans watch Canada's first NHL cheer team during the team's game against the Toronto Maple Leafs in Edmonton
Gives us your best shot in the comments.