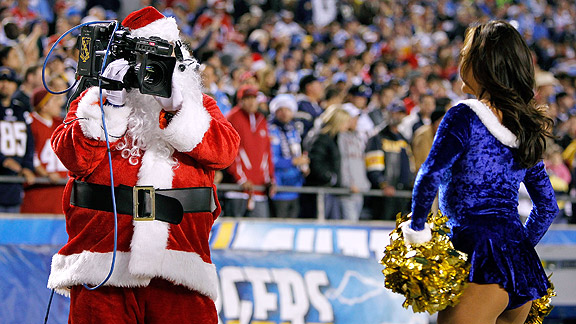 AP Photo/Ben LiebenbergA cameraman masquerading as Santa, or Santa masquerading as a cameraman?
At Page 2, we know you're funny, so share your gift. We'll find a great photo, and you provide the caption.
A cameraman dressed as Santa Claus films a Charger Girl during the Chargers' 34-7 victory over the 49ers Thursday night in San Diego.
Give us your best take of what he's screaming in the comments.