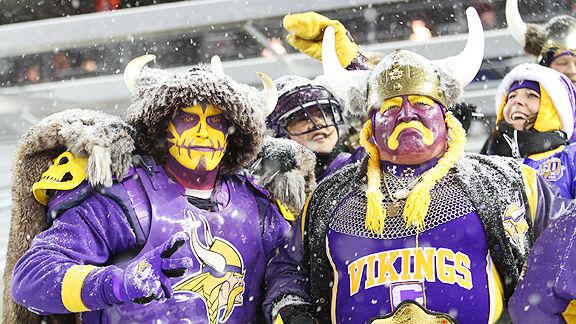 AP Photo/Andy KingWhat do you think these fans are thinking?
At Page 2, we know you're funny, so share your gift. We'll find a great photo, and you provide the caption.
Minnesota Vikings fans sit in their seats before the Vikings' 40-14 loss to the Chicago Bears on Monday night at the University of Minnesota's TCF Bank Stadium.
Give us your caption in the comments.