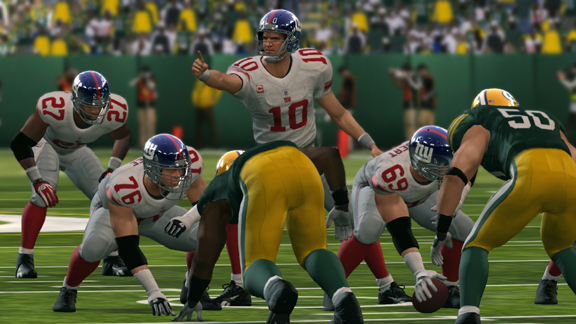 EA SportsNew York Giants vs. Green Bay
How will Tim Tebow perform in his second start for the Broncos? Can the Giants bounce back after suffering the most humiliating loss of the season? Will the Rams complete their rise from worst to first in the NFC West?
All these issues are answered and more in the "Madden NFL 11" Week 16 simulations provided by EA Sports.
Click on the link to check out all of the winners and stat leaders "Madden" expects to steal the headlines.