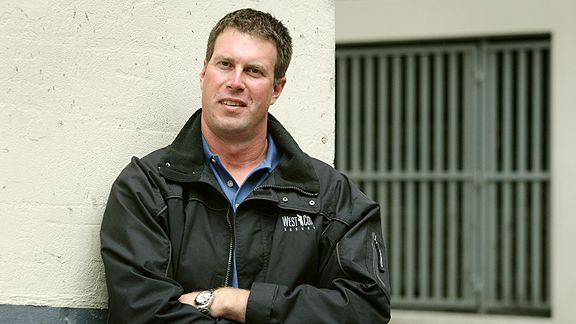 AP Photo/The Canadian Press, Darryl DyckRyan Leaf has been asked to write three books. His 15 minutes of fame are about to begin again.
Christmas is past, and the year is almost at an end, but there's always time for one more startling thing. And while it may have escaped your attention last week, a truly startling thing happened in the world of sports and literature. Someone is paying Ryan Leaf to write a book.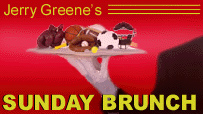 Scratch that. Crimson Oak Publishing out of Pullman "Sports Literature Capitol Of The World" Washington has contracted the infamous NFL bust quarterback to write three books about himself. The first will focus on his successful career at Washington State, the second will discuss his spilled cup of coffee in the pros and the third will be about his former addiction to prescription painkillers.
Potential working title for the trilogy: "The Good, The Bad and The Ugly."
Time to turn to a few brief bits of tid before we reach the main courses of this Brunch, prepared by some of the best writers in the biz. But first, a few thoughts from me:
• Hey, before you're too harsh about New York Jets coach Rex Ryan, try walking a mile in his shoes. I'm just sayin'.
• Who would have thought Shaquille O'Neal would spend more time conducting the Boston Pops last Monday than he would spend on the court Christmas Day guarding Dwight Howard? (Twelve minutes, 39 seconds -- 6 fouls.)