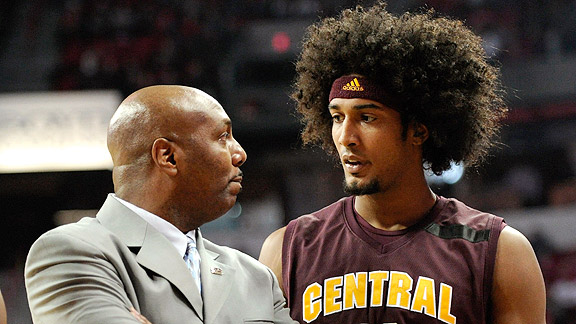 Ethan Miller/Getty ImagesThese guys probably aren't in the same hair club.
At Page 2, we know you're funny, so share your gift. We'll find a great photo, and you provide the caption.
Central Michigan head coach Ernie Zeigler talks to Andre Coimbra during the Chippewas' 73-47 loss to UNLV in Las Vegas on Thursday.
Give us your caption in the comments.