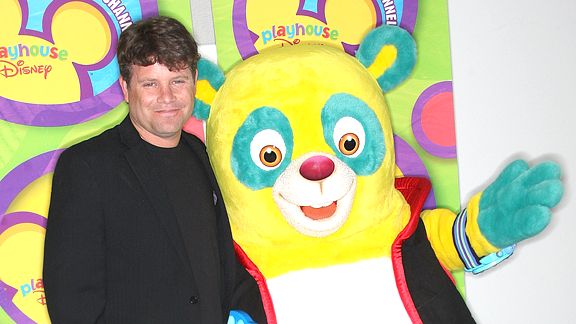 Frederick M. Brown/Getty Images"Special Agent Oso" Sean Astin will be joined by ESPN broadcaster Lou Holtz on Friday's show.
ESPN sportscaster and legendary Notre Dame football coach Lou Holtz will guest star on Disney Channel's preschool series "Special Agent Oso" at 10 a.m. Friday.
The series stars Sean Astin as the voice of Oso, a lovable, bumbling stuffed panda bear special agent-in-training who enlists the help of viewers to complete his missions. In Friday's episode, Special Agent Oso helps a little boy named Rudy learn how to throw a football in time for his Uncle Lou's visit.
Astin has a special fondness for Holtz and Notre Dame because he portrayed inspirational real-life Irish football player Daniel Ruettiger in the movie "Rudy."
"Every high school team, every college team has a guy not naturally gifted who are there to just gut it out," said Astin, who has appeared in more than 60 movies and TV shows. "It's still such an impactful movie."
What do you say to the "Rudy" haters out there?
"Why are those cynical freaks even watching the movie in the first place?" said Astin, who also starred in "Goonies" and the "Lord of the Rings" trilogy. "I don't mean to be defensive, but I know some people just love to hate on it. It's kind of schmaltzy. It's a little overdramatic. But it's still the American dream."