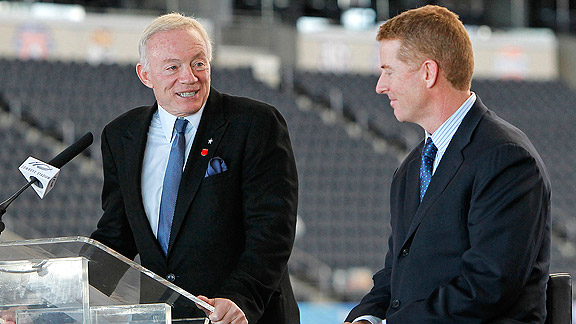 AP Photo/James D SmithWhat kind of advice is Jerry Jones dispensing?
At Page 2, we know you're funny, so share your gift. We'll find a great photo, and you provide the caption.
Dallas Cowboys owner Jerry Jones talks to Jason Garrett during a press conference announcing the hiring of Garrett as the team's head coach on Thursday at Cowboys Stadium.
Give us your caption in the comments.