Some people get married for love.
Oregon Ducks fan Ryan Tharp won't be one of them.
"I pretty much just want a mug with me and the girl on it," Tharp says.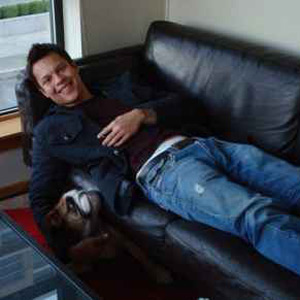 Courtesy of Ryan Tharp Hello, ladies of Auburn University. Ryan Tharp is looking for your hand in marriage.
Tharp's bride won't have any problem finding something blue for her nuptials. You see, Tharp is hoping the girl-of-his-dreams-for-a-day loves the Auburn Tigers as much as he loves his Ducks … and is willing to put more than just money on the line to prove it.
Tharp placed a bet in the form of a personal ad on the Auburn Craigslist on Tuesday. His goal? Find an "Auburn Hottie" to meet him and marry him in Las Vegas after his Ducks win the BCS National Championship Game on Monday.
But he's not looking for "happily ever after." Rather, he's just looking for the first Mrs. Tharp to hold the crown for a mere 24 hours, with the fan of the losing team paying for an annulment the next day.
It's all about the thrill of being spontaneous.
"To me, it's not even a marriage, it's two strangers taking a picture together and then getting an annulment the next day to retract the legally binding agreement," he says.
Since placing the ad, Tharp says that he has heard from critics who think he's openly mocking the sanctity of marriage but that, regrettably, he has heard from only a couple of potential brides. One, he says, seemed too good to be true. The other, an Auburn fan from Michigan, wasn't sure whether she'd be able to make it to Vegas.