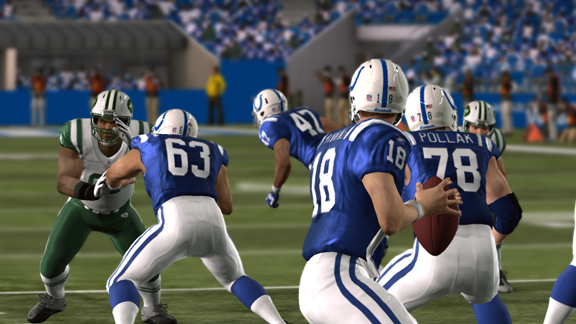 EA SportsNew York Jets vs. Indianapolis
The Colts and Jets battle it out in a wild slugfest, the Ravens score in the final minute to beat the Chiefs, Aaron Rodgers outplays Michael Vick, and the Saints put down "Call of Duty" long enough to beat the Seahawks.
These are just some of the predictions EA Sports makes in its "Madden NFL 11" simulation of Wild Card Weekend.
Click on the link to check out all of the final scores and stat leaders for the exciting games playing out this weekend.