Sione Fa and Brendan Donovan may have long since departed from the 24-hour surveillance and constant attention by fitness experts on NBC's "The Biggest Loser," but that hasn't stopped the two from advancing the ideals learned on the show.
"We were literally given a lottery ticket that we cashed in and were given the help that millions need," said Donovan, a Season 10 contestant. "It's our responsibility to promote health and wellness."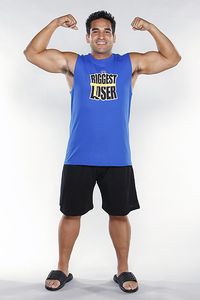 Trae Patton/NBCU Photo Bank/AP Images"Biggest Loser" star Sione Fa will captain a team to compete in the 200-mile Ragnar Relay.
In conjunction with "The Biggest Loser" and Ragnar Relay, Fa and Donovan have announced the commencement of a contest to win a spot on one of two relay teams captained by the alumni. The 12-member teams will each compete in the 200-mile Ragnar Relay Southern California in mid-April.
"If they're not able to get their jumpstart through the show like we did, we want to give it to them, and hopefully send them on their way to reach their goal or their weight loss," said Fa, a Season 7 alumni. "This gives people something to follow up with, it gives them a goal, it gives them support. Even if they're not selected, they can also sign up with their own team and have that support system which is necessary and crucial."
During the race, each team member runs three legs, with each leg ranging between 3-8 miles. It provides the perfect opportunity for advanced runners like Donovan, who plans to run the Boston Marathon this year, and novices to come together under the common goal of fitness. Applications for the contest, the first partnership between Ragnar and "The Biggest Loser," are open until Feb. 1.
Consider the Ragnar Relay the catalyst for what Fa and Donovan describe as a domino effect of fitness. Since only a choice few are on "The Biggest Loser" each season, former contestants like Donovan and Fa see themselves as torch-passers who must carry on the show's message to the public.
"We want these people to give us their story," Fa said. "Hopefully they will, in turn, be able to go back home and get their jumpstart, and that's how we keep the ball rolling. We've been off the show and now we want to pay it forward, little by little."