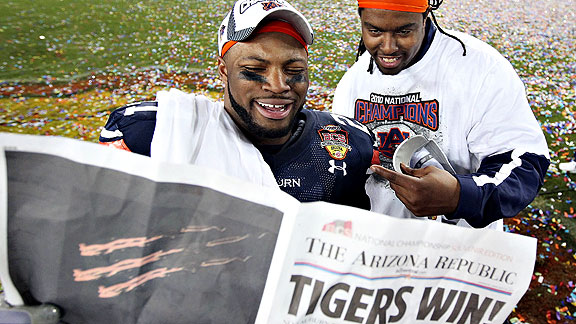 Christian Petersen/Getty ImagesWhat do these guys see that they like?
At Page 2, we know you're funny, so share your gift. We'll find a great photo, and you provide the caption.
Auburn players read a special edition of the Arizona Republic after the Tigers defeated the Oregon Ducks 22-19 during the Tostitos BCS National Championship Game on Monday night in Glendale, Arizona.
Give us your caption in the comments.