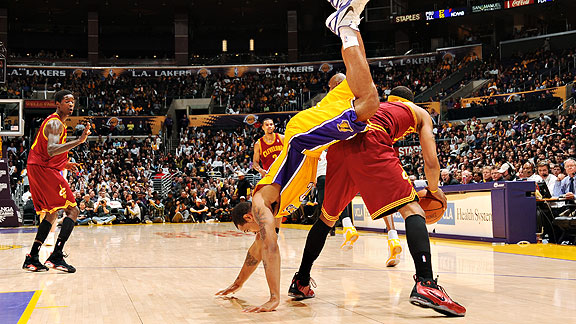 Noah Graham/NBAE/Getty ImagesWhat's the Lakers' Shannon Brown got going on here?
At Page 2, we know you're funny, so share your gift. We'll find a great photo, and you provide the caption.
The Lakers' Shannon Brown loses his balance during Los Angeles' 112-57 blowout of the Cleveland Cavaliers on Tuesday night at the Staples Center.
Give us your caption in the comments.