Somewhere among the 7.7 million people who tuned in to watch BET's premiere of "The Game" on Tuesday night were some big-money athletes sweating bullets.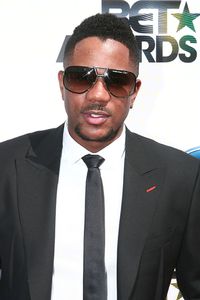 Leon Bennett/Getty ImagesHosea Chanchez plays quarterback Malik Wright on BET's "The Game."
The comedy-drama mix was given the boot by CW nearly two years ago, but was given new life after BET began airing reruns of the series and fans campaigned for it to come back on the air. All of the original actors came back to reprise their roles.
The revamped series, which airs Tuesdays at 10 p.m. ET on BET, follows a fictional professional football team and the off-the-field drama for its superstar athletes and the women who stand beside them. The cult-like following has grown into a mainstream success. The premiere's numbers were incredible -- it grabbed the highest ratings of any advertising-supported sitcom ever on cable. If those numbers keep up, surely a new season will be ordered.
Perhaps a large reason for the new season's early success is our pop culture-like obsession with the world of pro football, and the big personalities that come with it, of course.
One of the show's stars, Hosea Chanchez, who plays ego-tripping quarterback Malik Wright, jokes that sometimes the show does hit too close to home for athletes. He's gotten tapped by a few fellas on the gridiron who told him they love the show, and could see themselves in his character, which entertained them and made them nervous all at the same time.
Everyone involved in the production is being tight-lipped with what's to come, but Page 2 hung out on set recently and got a heads up on what's to come of the San Diego Sabers, their loves and their lives. The short of it? It's gooooood.