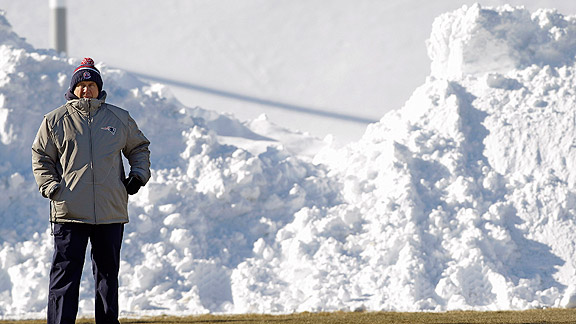 AP Photo/Stephan SavoiaHow cold is Bill Belichick?
At Page 2, we know you're funny, so share your gift. We'll find a great photo, and you provide the caption.
New England Patriots head coach Bill Belichick stands at the edge of the field at the team's training facility Foxborough, Mass., watching his players practice for the team's game against the York Jets on Sunday.
Give us your caption in the comments.