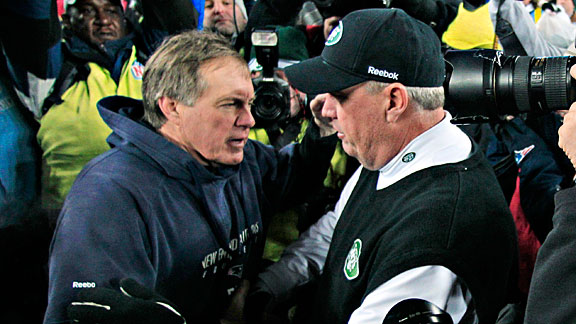 AP Photo/Charles KrupaBill Belichick and Rex Ryan
At Page 2, we know you're funny, so share your gift. We'll find a great photo, and you provide the caption.
Bill Belichick congratulates Rex Ryan after the Jets' 28-21 victory over the Patriots on Sunday.
Give us your caption in the comments.