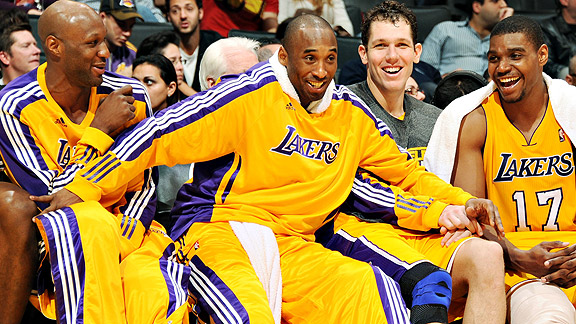 Andrew D. Bernstein/NBAE/Getty ImagesWhat is Kobe Bryant saying to his teammates?
At Page 2, we know you're funny, so share your gift. We'll find a great photo, and you provide the caption.
The Lakers' Lamar Odom, Kobe Bryant, Luke Walton and Andrew Bynum react from the bench during Los Angeles' 120-91 victory over the Utah Jazz on Tuesday night.
Give us your caption in the comments.
Yesterday: Our favorite from the Timberwolves mascot photo, by user bigcrod3236: "Have you ever been so angry with your team that you just gotta grab an old man and start swinging him around?"