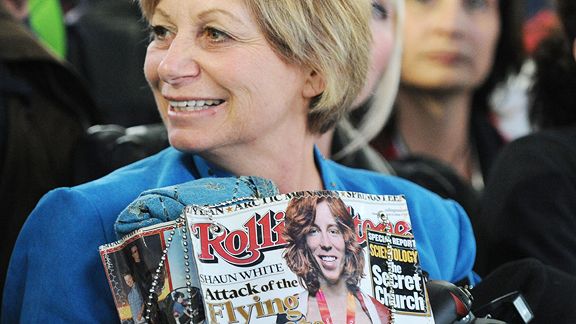 Robyn Beck/AFP/Getty ImagesCathy White, Shaun White's mom, said her son still is a kid when it comes to the major holidays. "He knocks his knees together like you'd see in a Disney movie, because he's so excited."
ASPEN, Colo. -- With the altitude here at 8,200 feet, it's no wonder action sports king Shaun White is having a hard time catching his breath.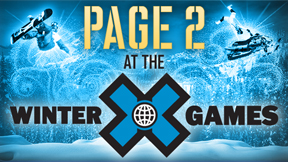 White, 24, has made the promotional rounds already, popping in to an Oakley event late Wednesday to talk about a new style of racing goggles. Also, as part of a new partnership with BF Goodrich, he test drove a new race car. (Truth be told, he struggled, grinding the gears, because he doesn't know how to drive a stick. "Yeah, that was embarrassing," he said.) And he's still out promoting his recently released skateboarding game.
And the snowboard king still is trying to practice this week to try to win his fourth consecutive Superpipe gold medal at Winter X.
His mother, Cathy White, is always telling her son to slow down, but she knows better.
"He just wants to do everything," she said. "He wants to please everyone. He's always been like that."
Mom knew her son didn't have time to read all the letters fans sent him, so she decided to put a bunch of them neatly into two scrapbooks and presented them to him for Christmas.
"I know he wished he had time to talk to all his fans, but he's just so busy now," she said. "So I wanted to make it easier for him to look through all their letters and notes. It'll just take time!"