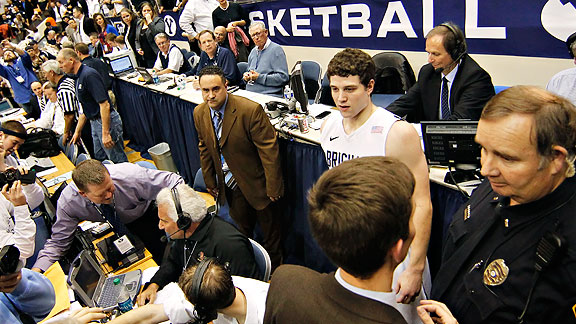 AP Photo/George FreyJimmer Fredette hides out from the fans.
At Page 2, we know you're funny, so share your gift. We'll find a great photo, and you provide the caption.
BYU's Jimmer Fredette, who had 43 points in BYU's 71-58 victory over San Diego State, is pinned behind the scorer's table after the crowd storms the court on Wednesday in Provo, Utah.
Give us your caption in the comments.
Yesterday: Our favorite from the Kobe Bryant photo, by user Bigd0g10: "Kobe stopped short!....Thats my move! He stole my move! (Frank Costanza)"