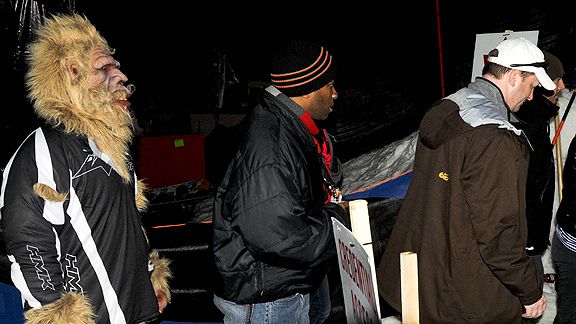 Bruce CarverWe wonder what Sasquatch is thinking.
At Page 2, we know you're funny, so share your gift. We'll find a great photo, and you provide the caption.
Sasquatch made an appearance at Winter X 15 in Aspen, Colo., to check out Shaun White, Scotty Lago and Gretchen Bleiler.
Give us your caption in the comments.