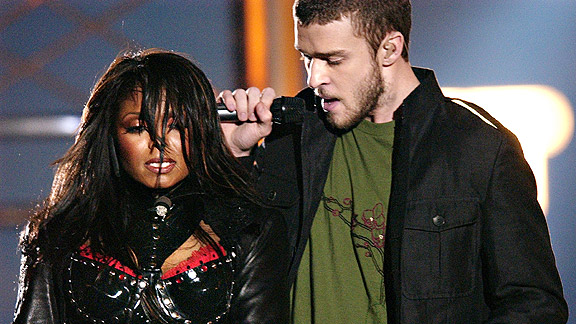 AP Photo/David PhillipWhere were you when Janet Jackson and Justin Timberlake performed at the Super Bowl?
Hey, anything going on this week?
Oh -- that's right! Super Bowl XLV is one week from today. Must have slipped my mind for a moment there.
Speaking of slippage, you know what Tuesday is, right? It's the anniversary of one of those "Where were you when it happened?" moments. On Feb. 1, 2004, Justin Timberlake went "Oops!" and Janet Jackson's right breast briefly waived to 90 million viewers, almost bringing down the free world as we knew it then.
Nipplegate.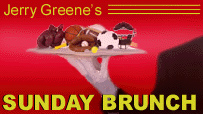 Talk about changes. Has it been mere coincidence that since that culturally shocking moment the Super Bowl halftime stars have been old men that we clearly want to remain clothed at all times?
In any case Tuesday is also the day of the annual Super Bowl media "cattle call," so expect Nipplegate to be a common topic. Will Janet Jackson be there to soak up the publicity? It would be good to see her again.
And now some quickie notes before we move to the main courses of today's Super Bowl Week Brunch:
• Miami Dolphins are one of 30 teams not going to the Super Bowl. Coach Tony Sparano knows he must make creative moves to improve his offense. So he did the one thing that all Dolphin fans thought was needed. He hired Tony Sparano Jr. as offensive quality control coach. Problem solved.