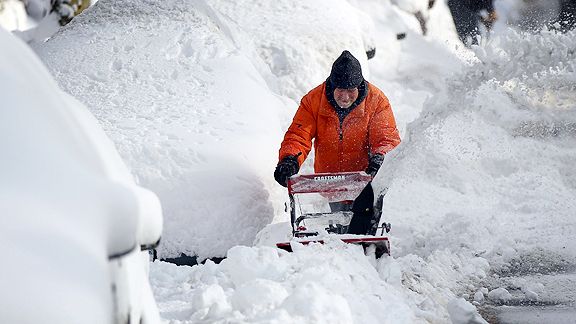 Spencer Platt/Getty ImagesOld Man Winter has been inflicting a vicious beatdown on much of the United States this year.
Which item has been the MVP of winter 2010-11?
Meteorologists say this winter could go down as the worst in our nation's history. Snowfalls are nearing record amounts in numerous states and temperatures are plunging, and the tools we use to fight off the seemingly endless stream of storms are selling faster than Terrible Towels in Pittsburgh. Is it the expensive snow blower that has been the most valuable? The handy shovel? Or is it the unassuming roof rake that only comes out of the shed for the worst of the worst?
• Click here to cast your vote for the MVP of the winter season