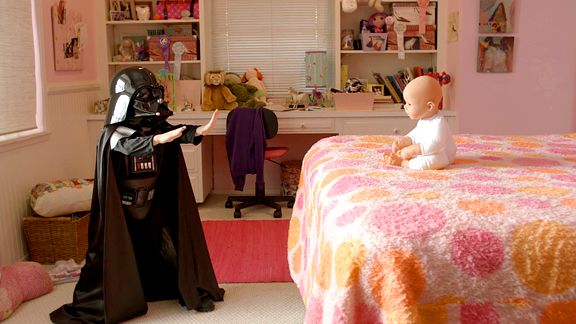 Courtesy Volkswagen Volkswagen's "The Force" commercial is one of 15 automaker ads that will run during the Super Bowl.
There's an audience out there who couldn't care less about who's playing on Super Bowl Sunday.
What really matters? The commercials, of course.
It's the day that the suits on New York's Madison Avenue go head-to-head with one another to see which brand can outdo the next when it comes to creativity and delivering good, meaty watercooler chat the next day.
This year's narrative is interesting -- Sunday's Super Bowl matchup will welcome an onslaught of car commercials. All totaled, eight automakers will be advertising in the big game, and just about everyone will be making use of social media this year to epic proportions.
The eight automakers will run a combined total of 15 spots, almost double the amount of time the industry bought during last year's game.
Here are a few commercials that should keep you on the couch for this year: