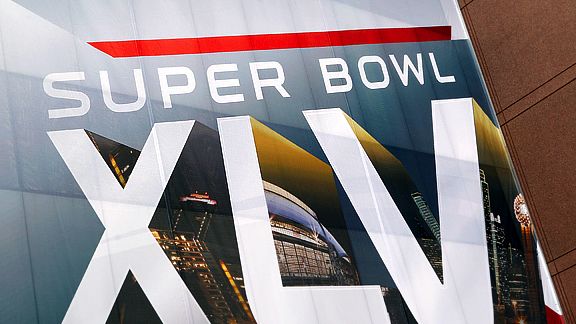 Scott Halleran/Getty ImagesWe can celebrate the Super Bowl while pretending we don't realize the offseason is upon us.
This is your Pregame Flyover of Super Bowl 45 (or XLV to you Romans), which classifies as both the pinnacle of the 2010 NFL season and the last gasp before the dreaded offseason. What will you do next Sunday? Probably some variation on what you did this past Sunday, when the only football on television was some pointless exhibition called the Pro Bowl. You'd think few people would be interested in watching that, but apparently a whole lot of Patriots and Falcons fans wanted to catch one last glimpse of their underachieving favorites. Unfortunately Tom Brady did not play in the game. But fear not, New England fans, you might get to see your beloved quarterback during the Super Bowl. Maybe in an Uggs commercial?
Now before we get to our fast and loose discussion of the big game between Pittsburgh and Green Bay, two title-hogging teams that managed to avoid each other in the championship round 'til now, let's look at some of the other Super Bowl matchups that surprisingly never came to pass.
Super Bowls that never were
Raiders versus 49ers
San Francisco has played in five Super Bowls and the Raiders have played in four, yet the two Bay Area teams have never faced off for the Lombardi Trophy. It's almost happened a few times -- both teams lost in the 1970 and 1990 conference title games, and the Niners lost to the Redskins for the right to play the Raiders in the Super Bowl following the 1983 season -- but the planets never quite aligned for these two proud franchises. Considering San Francisco has played in 12 NFC title games (second to Dallas' 14) and the Raiders have played in 11 AFC title games (second to Pittsburgh's 15), it's uncanny that both of them never advanced to the Super Bowl in the same year. Maybe Jason Campbell and Alex Smith will succeed where Jim Plunkett and Joe Montana so obviously failed.