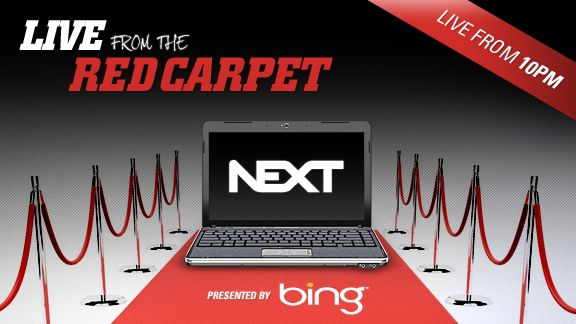 ESPN The Magazine
Grab a good seat as the Super Bowl fun heats up in Fort Worth, Texas, at ESPN The Magazine's NEXT Ranch.
Live from the red carpet, celebrity hosts Snoop Dogg and Nelly give fans an insider's view into the hottest party in town, presented by Bing.
• Click here to watch the live stream, beginning at 11 p.m. ET ... 10 p.m. in Fort Worth.