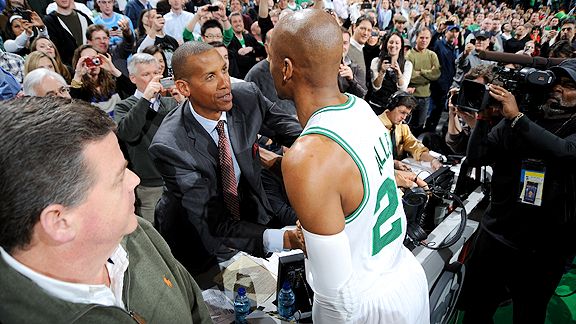 Brian Babineau/NBAE/Getty ImagesWhat do the two most prolific three-point shooters discuss when they get together?
At Page 2, we know you're funny, so share your gift. We'll find a great photo, and you provide the caption.
Ray Allen and TNT analyst and former Indiana Pacer Reggie Miller celebrate after Allen broke Miller's all-time NBA three-point record in the Celtics' 92-86 loss to the Los Angeles Lakers on Thursday in Boston.
Give us your caption in the comments.
Yesterday: Our favorite from the photo of Duke students getting painted for the North Carolina game from user robert.huekler: "Smurf Idol auditions are today, I hope Papa Smurf votes for me!"