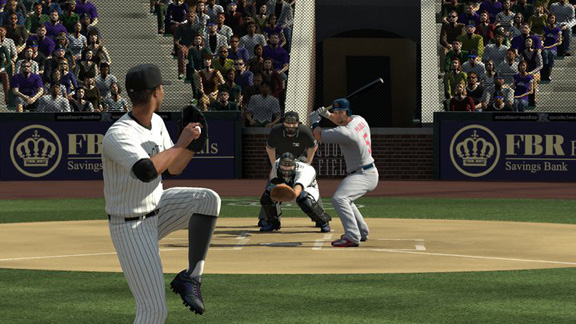 2K Sports"MLB 2K11's" franchise mode is about putting full control in the gamer's hands.
Anyone who played through "MLB 2K10's" My Player career mode knows that entire feature boiled down to one thing -- hitting. Since fielding basically was the same for all players no matter what the stats (a bug that plagued the entire game), the best way to make a difference in your player's ability was to juice him like it was 1998 ... only this time, the juicing came in the form of attribute ratings.
"But now that we've made so many improvements to our fielding, it's made the entire experience better, especially with My Player," explains "MLB 2K11's" designer, Sean Bailey. "You can make a really fun shortstop who has a sick glove and you'll be making plays all over the place, flipping the ball for double plays, and have amazing range.
"Last year, as you improved your player's defense in My Player, all it did was adjust the results on a dice roll. The animations all remained the same day after day no matter how good you got. But this year, as you improve your player, you're actually opening up new tiers of animations that will really show off how good you are."