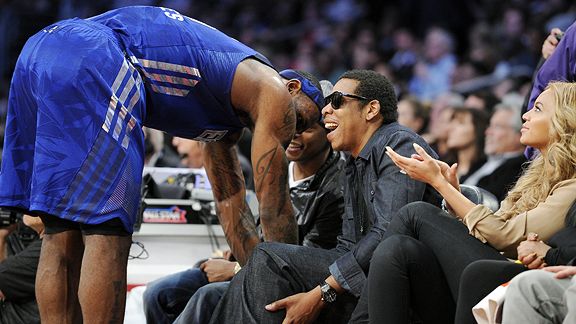 AP Photo/Mark J. TerrillWhat did LeBron James need to discuss with Jay-Z at the All-Star game?
At Page 2, we know you're funny, so share your gift. We'll find a great photo, and you provide the caption.
East All-Star LeBron James talks with Jay-Z and Beyonce during the NBA All-Star Game on Sunday in Los Angeles.
Give us your caption in the comments.
Last week: Our favorite from the photo of Pau Gasol looking surprised from user Godfather2077: "That's the most beautiful female llama I have ever seen!"