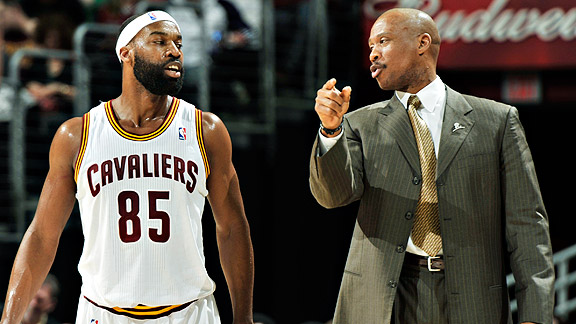 David Liam Kyle/NBAE/Getty ImagesWhat instruction is Cleveland coach Byron Scott giving Cavaliers point guard Baron Davis?
At Page 2, we know you're funny, so share your gift. We'll find a great photo, and you provide the caption.
Head coach Byron Scott talks to Baron Davis during the game Cavaliers' 95-85 loss to the Golden State Warriors at Quicken Loans Arena on Tuesday in Cleveland.
Give us your caption in the comments.
Yesterday: Our favorite from the photo of two Bobcats players each grabbing one of Blake Griffin's arms from user Scalpem86: "Everybody, I'd like you to meet the Goddesses."