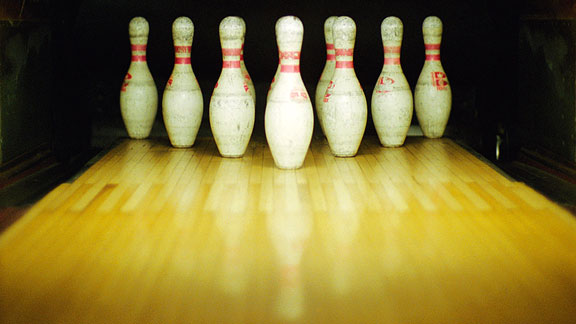 Fuse/Getty Images
This short story appears in the iPad version of ESPN The Magazine's March 7, 2011 Fiction Issue.
NO STORY IN 2015 captivated the imagination of the sports world more than the sudden retirement of LeBron James. The rumors began to spread as soon as the news leaked: Anonymous family members claimed it was a spiritual transformation, while a few talk-show loyalists said he was just tired of the spotlight. He'd lost faith in his teammates, some insisted, and had decided to turn to acting. A few said his plan involved politics.
After a day of this speculation, saying he didn't want a repeat of the drawn-out "Decision" of 2010, James convened a press conference. Standing with teammates from his high school squad at St. Vincent-St. Mary's, his prep coach Keith Dambrot at his side, he made his announcement.
"I'm not going into this lightly," James said. "It's not a rash decision. It's something I've been moving toward for a long while now. It's an exciting time for me, and hopefully for the sport of bowling."
PAT RILEY, President, Miami Heat
I was on the road when I got word. My first thought was, it's got to be a joke. This is just the sort of thing LeBron and Dwyane would cook up. So I called Dwyane and asked him if it was true. He said it was. I waited for my blood pressure to go down and then I called LeBron. He said he'd just wanted to make the switch. He couldn't give everything to basketball right now. His mind was made up.
MARK BAKER, bowling guru
I remember getting the call midway through the championship year. LeBron wanted me to coach him. He'd had lanes put in at his house. He'd studied the game, he'd watched film of Earl Anthony. I figured if nothing else comes of it, I get a free trip to Florida. But from the moment I got there, I could see this guy was serious.
CHRIS BOSH, Forward, Miami Heat
We knew about it -- but it was always something to keep him loose. Everyone has a hobby. But then it got so he was trying to find a bowling alley at every stop on the road. The closest thing I could say is that it was like he had a girlfriend on the side. Basketball was his wife and bowling was his mistress. She was someone new, you know?