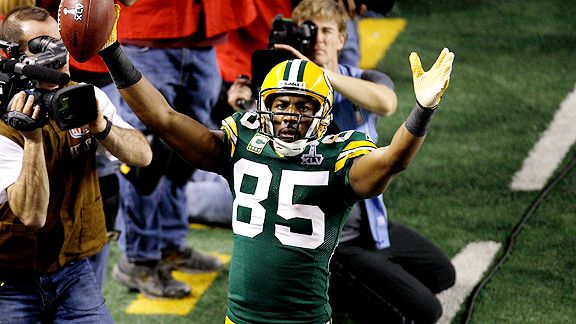 Rob Carr/Getty Images
In the Pro's Questionnaire, our favorite sports figures take an abridged version of the most famous personality test, the Proust Questionnaire. Up next: Greg Jennings, star wide receiver for the Super Bowl champion Green Bay Packers. Jennings talks about drinking OJ, rubbing down with blessed oil and playing musical instruments "pretty well."
Your chief characteristic:
Greg Jennings: Outgoing.
Your main fault:
GJ: Being a perfectionist.
Your idea of happiness:
GJ: Being with family.
Your favorite food/drink:
GJ: Orange juice.
Hero/heroine you admire most:
GJ: My father.