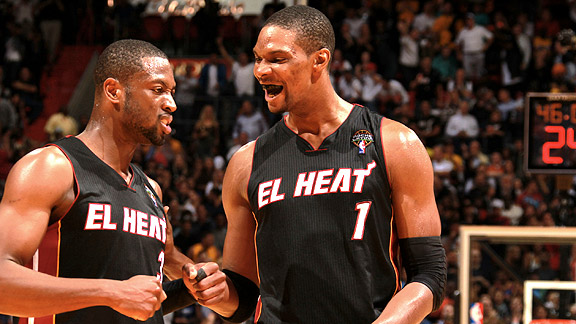 Victor Baldizon/NBAE/Getty ImagesWhat are Dwyane Wade and Chris Bosh discussing in the Heat's win against the Lakers?
At Page 2, we know you're funny, so share your gift. We'll find a great photo, and you provide the caption.
Dwyane Wade and Chris Bosh react during the Miami Heat's 94-88 win over the Los Angeles Lakers on Thursday at American Airlines Arena in Miami.
Give us your caption in the comments.
Yesterday: Our favorite from the photo of Rutgers coach Mike Rice talking to an official during the St. John's game from user Pater54: "Why would you bet me $500 that you'll be on SportsCenter tonight?"