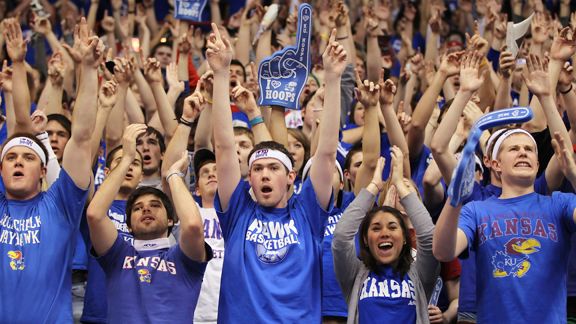 Jamie Squire/Getty ImagesWhat are you waiting for? Get your picks in!
While most NCAA pools only allow the winner to send out a carefully crafted smack-filled e-mail, we have another brand of justice for you.
Enter the Page 2 Podcast Forever group on the NCAA Tournament Challenge and the winner gets a guest spot on our show.
That's right, take home our title and you can practice a whole new version of the ancient tradition of rubbing it in. The challenge is yours, so let your macho flag fly by entering our tournament challenge today!
And don't forget to tune into the Page 2 Podcast, every Monday, Wednesday and Friday throughout the tournament for Bracket Challenge updates and trash talk.