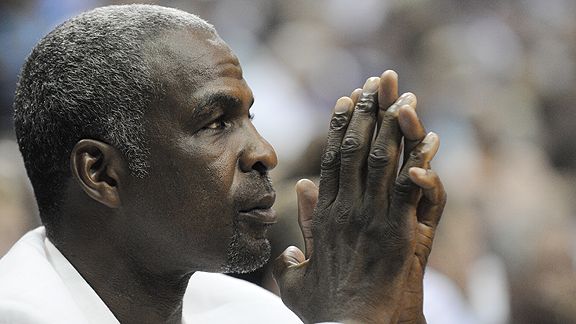 AP Photo/Phelan M. EbenhackCharles Oakley is now an assistant coach for the Charlotte Bobcats.
In the Pro's Questionnaire, our favorite sports figures take an abridged version of the most famous personality test, the Proust Questionnaire. Charlotte Bobcats assistant coach and New York Knicks legend Charles Oakley is on deck. He's revealing his political hopes, a crazy belt buckle and his softer side.
Your main fault:
Charles Oakley: A lot of my comments and my demeanor. I try to be truthful, some people say it hurts but if it' something you believe in you have to go all out. My demeanor is not easy to get along with. But it's the truth.
Your idea of happiness:
CO:Waking up every day, talking to my mother. My college coach always told me in life to one time a day try to help someone.
What is your idea of misery:
CO: Being sick. I've never been sick in life. OK, maybe once.
If not yourself, who would you want to be:
CO: President of the United States.
Your favorite food/drink:
CO: Soul food. Pepsi and a nice glass of wine.
To read the rest of the interview, please check it out here on espnW.