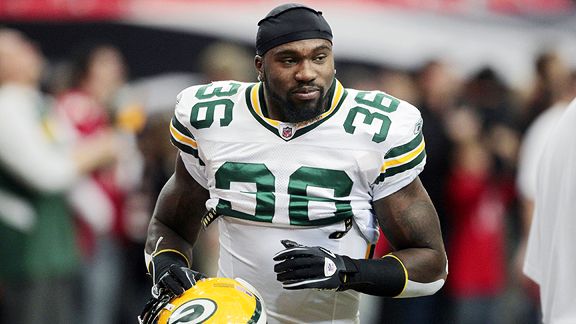 AP Photo/John BazemoreNick Collins, Pro Bowl safety for the Packers, returned to Gainesville, Fla., for a charity event.
Green Bay Packers safety Nick Collins, who returned an interception for a touchdown against the Pittsburgh Steelers in Super Boxl XLV, isn't just sitting around waiting for the NFL labor situation to be resolved.
Collins, 27, is focusing on charity work, and Saturday he returned to his hometown of Gainesville, Fla., for the sixth annual Nick Collins Scholarship Fund basketball tournament.
"We're just trying to do what's right," said Collins, who now is married with three children and lives outside Gainesville. "Growing up in a poor neighborhood, you didn't have many people to look up to. I feel this is my purpose."
So Collins and several of his famous friends played in a basketball tournament against an area high school, and the money raised went toward the Nick Collins JumpStart Foundation, which is dedicated to give financial assistance to needy students.
"At an early age, I was determined to graduate from high school and go to college," said Collins, who went to nearby Bethune-Cookman University before being drafted by the Packers in 2005. "It was luck and hard work that paid off for me. You have to stay true to yourself. Things will pay off in the end."