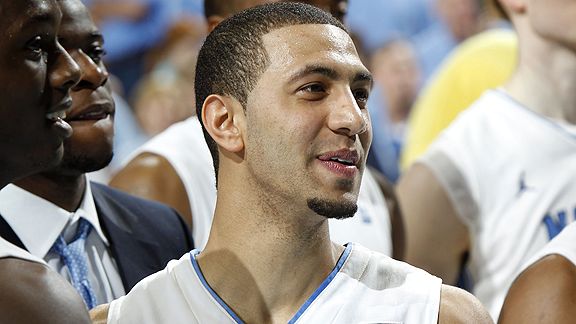 Bob Donnan/US Presswire
In the Pro's Questionnaire, our favorite sports figures take our abridged version of the most famous personality test, the Proust Questionnaire. North Carolina's Kendall Marshall is on deck. The freshman has transformed the Tar Heels since taking over as the starting point guard and led the ACC in assists per game with 6.1. On the eve of the Tar Heels' Sweet 16 game, Marshall talked about his love of crab cakes, his sisters and, most importantly, sneakers.
Your main fault:
Kendall Marshall: I am too sarcastic. It's almost mistaken as being an a-hole sometimes because I'm so sarcastic all the time.
Your idea of happiness:
KM: Butterflies and a Rebecca Black single (laughs). My idea of happiness is playing basketball and watching movies after playing basketball while eating cookies.
Your idea of misery:
KM: Rooming with [UNC sophomore guard] Leslie McDonald, which I've had to do the last two trips. It's pretty bad and awful. A combination of bad and awful.
If not yourself, who would you want to be?
KM: Justin Bieber. He's living the life right now.