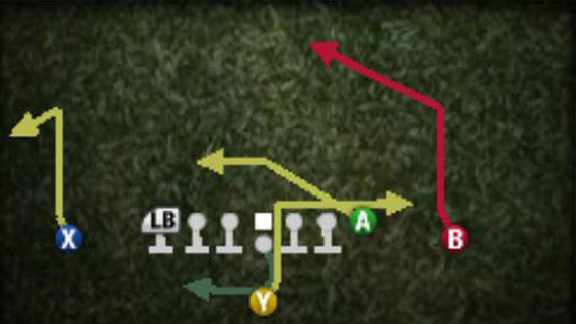 EA SportsThe first new play of "Madden NFL 12."
The Philadelphia Eagles are one of the most used teams in all of "Madden." So it's no wonder that the first new play announced for "Madden NFL 12" is a pass specifically designed to get DeSean Jackson the ball deep.
The play is called "PA Eagle Boot LT," and fans will remember the play-action pass from the Eagles/Redskins Monday Night Football game where Vick hit Jackson for an 88-yard touchdown on the first play from scrimmage.
With Jackson's speed in the game and Vick's throwing power, this could be a recipe for success in "Madden 12."
But this is just the beginning as EA Sports will be announcing a new play in the game every business day for the next 25 days.
So get your notebooks ready, the new "Madden" playbook is just getting started.