Turns out Carl Crawford wasn't the biggest free agent signed by the Red Sox this winter:
That'd be 28-year-old suds-slinger Josh Springer.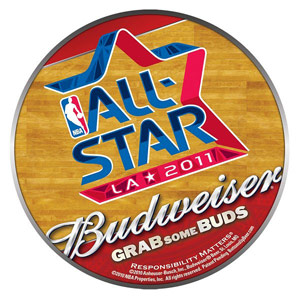 Bottoms Up Beer Fast beer and a free magnet? God bless America!
Springer is the founder of GrinOn Industries and creator of the Bottoms Up Beer Dispenser, a light-speed tap system that pours beer -- you guessed it -- from the bottom up. And this season, as part of a deal with Aramark, Springer is bringing his beer gear to Fenway Park.
It's a home run for the Aberdeen, Wash. native, who started the company in 2008 after a liquid-fueled epiphany at his dad's birthday party.
"We were drinking margaritas," Springer says, "and suddenly I had this crazy idea for a beer pitcher that filled from the bottom."
Springer soon constructed a working prototype of the current system, which fills specially-designed plastic cups (not pitchers) from beneath. The cups have magnetic disks at the bottom, which rise when pushed upwards by incoming beer. A flow-meter stops the pour when it reaches the rim and the magnets seal the swill.
As Springer tweaked the system, he quickly realized he had stumbled onto something great. The machine was Usain Bolt-fast, with a four-cup station capable of filling up to 56 cups per minute -- far faster than a traditional tap.