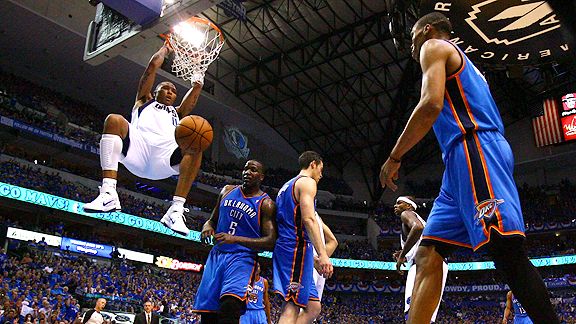 Ronald Martinez/Getty ImagesDallas' Shawn Marion will shoot a reality TV pilot after the season called "The Ladies of My Life."
DALLAS -- When this magical basketball season concludes, Dallas Mavericks forward Shawn Marion will shoot a reality TV pilot he said has been in the works for more than a year called "The Ladies of My Life," with hopes of turning it into a series.
A trip to the NBA Finals will put off the project for a while.
The show, first reported by TMZ, won't be some scandalous look at the NBA dating scene. Yes, the charismatic, 6-foot-7 Marion is a happy-go-lucky bachelor and more than just a bit of a fashionista, from his collection of Gucci footwear to designer eyewear -- non-prescription, of course. The ladies' man will involve some dating in the show to spice it up, but the ladies who will share the show's spotlight are those dearest to Marion: his mother, Elaine; his twin sister, Shawnett; and his two younger sisters.
"It's going to deal with me and how I have mostly all ladies in my life," Marion said Wednesday prior to the team's morning shootaround. "I'm single-mother raised and I have all sisters and I have a single-mother foundation, so it's about all that."
At least one teammate said Marion is a can't-miss reality TV personality.
"He's actually reality-comedy every day in the locker room," Mavs guard Jason Terry said. "We always tell him he needs to get his own show."