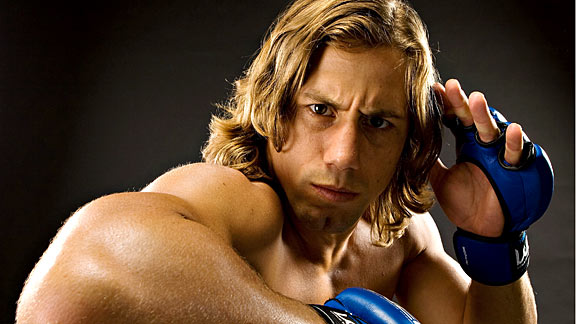 Jim Kemper/Getty ImagesUrijah Faber won a school-record 92 wrestling matches at UC Davis prior to his pro MMA career.
Urijah Faber steps into the brightest spotlight of his career on Saturday night, as he battles Dominic Cruz in the main event of UFC 132.
After years of dominating the WEC, the California Kid, now 32, goes for his first UFC title. A win over Cruz would take his career to the next echelon -- something Faber is ready to tackle.
Some athletes never seem to be comfortable with the fame that accompanies their careers. Faber, however, is not one of them. The 5-foot-5 bruiser is the Derek Jeter of the UFC: a camera-loving playboy who's always ready with a silver-screen smile.
"I've always been in the spotlight," Faber said recently, while shooting a commercial for K-Swiss.
Extra attention was always there, whether it came from wrestling or from being in commercials as a kid, he said.
That's right, childhood TV commercials.